Thank goodness for the men and women who kept a written record of their struggles and sacrifice as they journeyed West. I don't know about you, but I find it interesting reading. I want to know what they went through and picture their lives in my head.
These diary entries are of women on the various trails that led West.
"I write on my lap with the wind rocking my wagon." Wrote Algeline Ashley.
The following notations are by Lydia Allen Rudd. She was traveling to Oregon with her husband Harry.
May 7…I found myself this morning with a severe headache from the effects of yesterday's rain. There was a toll bridge across the stream kept by the Indians. The toll for our team in total was six bits. We have had some calls this evening from the Indians and we gave them something to eat and they left. Some of them wore no shirt, only a blanket, while others were ornamented with faces painted and feathers. They were armed with rifles and spears.
May 8…We have come about 12 miles and made camp in the open prairie without any wood. We collected dry weeds and grass to make a fire and for supper cooked some meat and the last of our eggs with some hard bread with water.
May 9…We passed a new grave today…a man from Ohio. We also met a man that was going back. He had buried his wife this morning. She died from measles.
May 11…We passed another grave dug only this morning. The board stated he died of cholera and was from Indiana.
May 13…Soon after we stopped tonight a man, a Dutchman, came along with a wheel barrow going to California. He wheels his provisions and clothing all day and then stops for the night and sleeps on the ground in the open air. He ate raw meat and bread for his supper. I think he will get tired wheeling his way through the world.
May 14…Just after starting this morning we passed four men digging a grave. The man that had died was taken sick yesterday of cholera about noon and died last night. The corpse lay on the ground a few feet away. It was a sad sight. Then we passed three more graves this afternoon.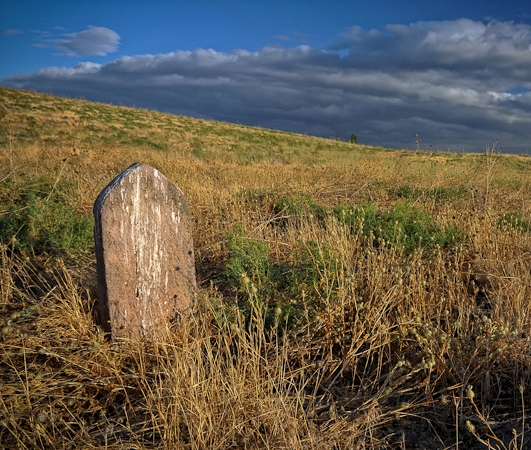 May 18…The wind has blown a perfect cloud of dust, covering us all with dirt. You could not tell the color of our skin.
October 27…We have reached Burlington. There is no house we can get to winter in. I expect that we shall not make a claim after all our trouble getting here. I shall have to be poor and dependent on a man my lifetime.
Another woman—Amelia Stewart Knight – is traveling with her husband and seven children and she's pregnant with her eighth which she delivers by the roadside just before reaching Oregon. She mentions how the Indians along with way are much-needed guides and helpful in telling the men where to hunt.
May 14…Winds so high that we dare not make a fire and impossible to pitch a tent. The wagons can hardly stand the wind. Our wagon is full and some have to stay out in the storm. Some of the boys lost their hats.
May 17…We had a dreadful storm of rain and hail last night and very sharp lightning that killed one man and two oxen. The wind was so high I thought it would tear the wagon to pieces. Nothing but the stoutest canvas could stand it. The rain beat into the wagons so that everything was drenched. The wind blew hard all night and we woke surrounded by water and our saddles have been soaking in it all night and are almost ruined.
May 31…We traveled 25 miles today. This morning there were two large droves of cattle and about 50 wagons ahead of us. We either had to stay poking behind or attempt to pass them. The drovers threatened to drive the cattle over you if you tried to pass. They even took out their pistols. Husband came up just as one man pointed his pistol at Wilson Carl. We took out across the prairie and had a rather rough ride but were glad to be away from such a lawless bunch. We are now within 100 miles of Fort Laramie.
June 6…Still in camp. Husband and myself are sick. We supposed by drinking the river water that looked more like dirty suds.
July 28…Chatfield (her young son) is quite ill with scarlet fever.
Sept 5…Passed a sleepless night as a good many of the Indians camped around us were drunk and noisy and kept up a continual racket which made all our hands uneasy and kept our poor dog on watch. Doubtless they would've done some mischief if not for him.
Sept 17…Gave birth to my eighth child after which we ferried across the Columbia River. Here husband traded two yoke of oxen for a half section of land with one half acre planted in potatoes and a small log cabin and lean-to with no windows. We're home.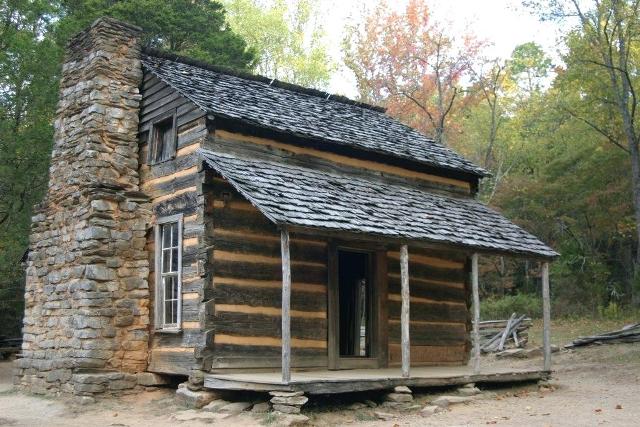 These diaries are so fascinating and offer so many pictures of what it must've been like. To say it was difficult is an understatement. I don't know if I'd had what it took to keep going. There was nothing to look forward to each day except more of the same, the struggles battering body, mind and spirit. These settlers have all my admiration and respect. Especially the women who followed their men and given little say in the situation. They were truly hardy souls.
Would you have kept going or turned around? I'd like to think I had what it took, but I really think I would've been one of those who turned back.